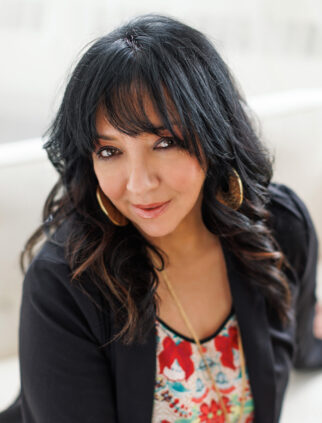 Claribel Torres Severson, PhD, NCC, MA, LPCC

ABOUT ME | I have spent much of my adult life mentoring others in my private life and changed careers as a result. I am both an INFJ and HSP and integrate these into my practice. I love learning and am interested in different cultures and cuisines. My family and friends are extremely important and spending time with them is part of maintaining my own mental health. I support various charities that involve the protection of children and animals and am passionate about spaying and neutering pets to prevent abuse and neglect.
---
EDUCATION
Doctor of Philosophy in Psychology | Dissertation: Thriving Marriages to Men With High Functioning Autism: A Grounded Theory Study
Master of Arts in Professional Counseling
---
CREDENTIALS
Licensed Professional Clinical Counselor
National Certified Counselor
Doctor of Philosophy in General Psychology
---
CERTIFICATIONS
Autism Certified, Life Coaching Certification, ADOS-2
Honorable Discharge – US Army Veteran
---
SPEAKER & TRAINING EXPERIENCE
2023 | Presenter: Writing Therapy at Camp Benedict
2022 | Presenter: Cultural Awareness
2022 | Trainer: NT Thriving Marriage Workshop 4 Sessions
2021 | Speaker: Race Relations in the BLA
2020 | Trainer: NT Thriving Marriage Workshop 4 Sessions
2019 | Trainer: Asperger's and Autism: What does it mean?
2019 | Presenter: Autism 101
2018 | Presenter: The Faces of Autism
2017 | Presenter: Identifying Autism in your Child
2016 | Trainer: Autism Spectrum Disorders – Overview and Interventions
2015 | Presenter: The Exceptional Brain Autism Spectrum Disorders in Adults
---
LANGUAGES
English and Spanish (Native speaker)
---
INTERVENTIONS
Exposure and Response Prevention (ERP), Cognitive Behavioral Therapy (CBT), Eye Movement Desensitization and Reprocessing (EMDR), Brainspotting, Client Centered, Solution Focused, Holistic Approach, Integration of IFS Concepts,
---
WHAT I TREAT
Depression, Anxiety, Autism Level 01, Adjustment Disorders, Relationship Issues, Career Issues, Communication, Trauma, Grief, Life Issues, OCD, Boundaries, Assertiveness, Conflict Resolution, Cultural, Multicultural, and Acculturation Issues, Military Life
---
WHO I TREAT
Adults 18 yrs and over, Individuals, Groups, Couples, Teletherapy
---

EXTERNAL LINKS