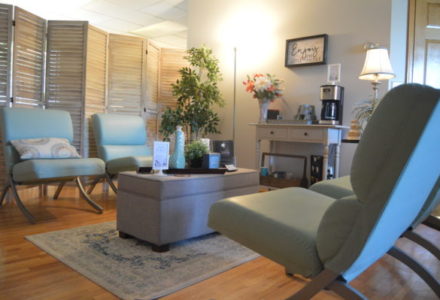 The Therapist, is a counseling and life coaching practice established to assist clients in achieving their goals.  We offer conventional therapy for individuals, ages 18 and up. Working with issues such as anxiety, depression, assertive communication, boundaries and more (see services).
We have an additional focus and work with youth 7 -17 and adults 18+, who have a diagnosis of Autism (formerly HFA and Asperger Syndrome) and their families. We offer NT/AS marriage therapy and groups for the NT spouse (see services). The goal of The Therapist, is to provide a superior counseling and coaching experience for individuals seeking to set goals and work towards achieving them. For help in understanding the limits of the therapeutic relationship please read Professional Boundaries.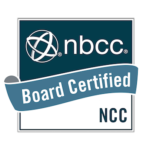 Claribel Severson MA, NCC, LPCC
Counseor and Life Coach
Claribel is a Licensed Professional Clinical Counselor (LPCC) and a Board Certified/Nationally Certified Counselor (NCC) her practice includes diagnostic assessment, treatment planning, and interventions. Claribel is fully bilingual. She is  a native Spanish speaker; and reads, and writes, both English and Spanish fluently. She has over 20 years of experience mentoring and coaching women and adolescents.  Her experience includes life coaching, professional and business coaching, career mapping, autism consulting, speaking, and autism education, and research on autism news and interventions as well as NT/AS relationships.  She has been practicing behavioral health therapy since 2012.
AREAS OF FOCUS
Assertiveness skills, setting healthy boundaries, self-improvement, personal and career planning, relational issues, communication skills, social skills, life skills, problem solving, goal setting, living with chronic illness, OCD, perfectionism, depression, and anxiety.
ADDITIONAL SPECIALIZATION
Autism treatment for adolescent and adults, autism research, education and consulting, diagnosis of autism in adults and AS/NT couples therapy and NT partner support.
CLIENT DEMOGRAPHIC
Children 7-12
Adolescents 13-17
Adults 18+
Couples

MODALITIES 
CBT, EMDR/SOMATIC therapy, Traditional Person-Centered Psychotherapy, Bibliotherapy, Play Therapy, Sand Tray Therapy, Group, Couples and Individuals
THERAPY BOOKS RECOMMENDED
Why Does He Do That? By Lundy Bancroft
Attached By Amir Levine, Rachel S. F. Heller
Too Perfect, When Being in Control…By Allan E. Mallinger and Jeannette De Wyze
MYERS-BRIGG TYPE INDICATOR
INFJ
CHARITIES
Compassion International
The Rescue Crew MN
Bat World TX
PERSONAL TIDBITS
Hobbies
I enjoy painting with oils and acrylics, love gardening, design and decor, and anything related to creative arts and fashion. I also enjoy writing and spending time in nature. I believe that the natural landscape in Minnesota along with the lakes are simply beautiful!
Favorite Food
I love food in general but my favorite is pizza. I truly enjoy ethnically diverse foods such as Middle Eastern, Caribbean, Asian, Soul Food, Latin and I especially love Puerto Rican "Tostones" which are fried plantains and "Mofongo" also a plantain but is cooked differently and often paired with broth.
Favorite Music
I enjoy all types of music but presently listen to Raggaeton, Vallenato, and Salsa.
What are you passionate about?
I am passionate about people, the welfare of children and animals. I am driven to help make the world a better place. While I understand that I cannot change the entire world, I believe that I can make a difference in the lives of those I meet and the clients I work with. In turn, they are able to contribute and make a difference in the life of others. In this way, we all contribute to helping improve our corners of the world
Favorite quote:
Failure is only possible when we give up.
Please visit Linked In for resume and qualification details.